First of all, this spindle needed a certain level of upgrade in sensorization and digitization. The spindle had to communicate with the machine tool control system and tell the story of its actual performance and future predictions. The spindle's new role was to increase the manufacturing efficiency of a machine tool and to outperform current maintenance procedures for the increased longevity of a machine tool.
To achieve those series of demands for the high-performance machine tool component, our development and design department launched the new SMART spindle. Without losing its previous features for high-precision and high-performance machining, the SMART spindle acquired a set of internal sensors and a digital module for data acquisition and monitoring of key performance and prediction indicators. It is through our production and technology department that the manufactured spindle components got their micron precision shape.
The next step was to fit all the parts together. During a complex process, our highly-skilled assembly team joined mechanics, electric motor, and mechatronics. The vital part was the verification of the design specifications: dynamic balancing of the shaft, electric and mechanical safety, test runs for the S1 motor duty cycle, and spindle vibration level. The functioning of the digital sensors was verified through the data acquisition module and corresponding user-friendly software.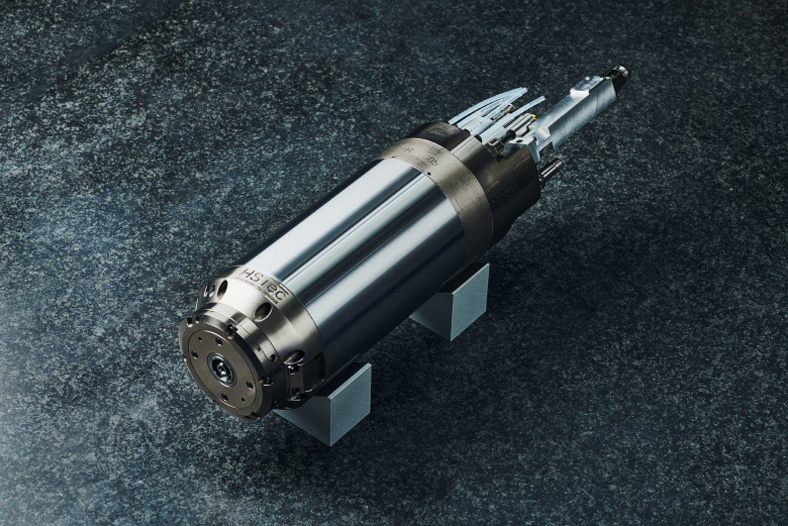 The SMART spindle is now able to connect and communicate. We applied the Industry 4.0 concept to the traditional machine tool technology to drive innovation and performance improvement.
The SMART Spindle can be designed for grinding, turning, and milling. Its key features are:
Remote monitoring of key performance indicators
Prediction of possible malfunctions and maintenance intervals
Communication with the machine tool control system
Correction of incurred shaft imbalance during spindle operation
Active compensation of the spindle axial thermal expansion
High-resolution speed and position sensors
Automatic tool clamping system
Compatibility with all control systems and CNC machine tool programs